Our customers
Dog owner
K9-evolution® is aimed at a very wide audience that is looking for dog (sports) articles. Depending on the user, the K9-evolution® articles are used for different purposes. Our quality products are adapted to the specific needs of dog owners, recreational dog sporters, professionals. These target groups are looking for articles to optimize their outdoor experience with their dog from sporadic, recreational to professional use. With quality products K9-evolution® meets all the needs of dog owners to make the experience with their dog as pleasant and comfortable as possible.
Find a dealer
Recreational dog sporter
Dogs love to play with their owners. A good reward is crucial for the motivation of the dog: a stroke over his head, a compliment, a candy. The type of assignments is relatively dependent on the discipline within the dog sport, and in those different dog sport disciplines belong of course also the applicable dog toys and accessories: ball, bite sausage, bite stick, etc. whether this is purely recreational or competitive, your dog deserves for this best material. And just like with any other sport, the dog handlers also need quality products to practice their sport. K9-evolution® offers them a wide range of dog sport articles and accessories, which maximize performance for both dog and owner and keep motivating both parties for an optimal training or competition.
Find a dealer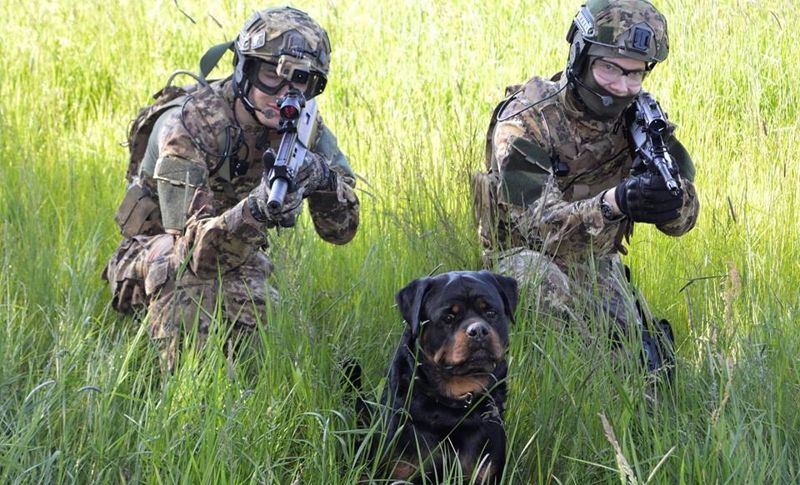 Professionals (police, military, security)
Police, defense and private security count daily on their dogs for certain missions or actions that guarantee the safety of the population. In order to optimally prepare these dogs for the actual work on site, they undergo strict and intensive training. This training takes place on the basis of training schedules that are planned in detail. It is extremely important that these training courses run safely, smoothly and accurately. Robust and durable material is indispensable in this. Several service providers already rely on K9-evolution® as the official supplier of durable and high-quality dog sport articles. This offers them the guarantee to carry out their training and missions with full peace of mind. Confidence in dog and its material is indispensable for the professional dog handler. We are members of the independent organization www.IWDBA.org which is responsible for the maintenance and improvement of the Work Dog.
Find a dealer